Our Programs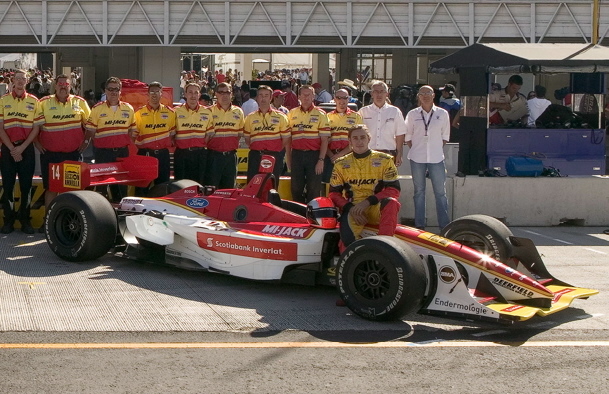 Our management and coaching programs are tailored for our customers after both physical and driving evaluation tests are performed.
The intent is in identifying the personal and natural skills of each driver, understanding his attitude in situations on track and in his environment, surround the nutrition habits, record the zones where he is showing some lack, and establish the best way of communication with him.
On a standard first approach this evaluation program is scheduled on a three days time frame, one day in a gym and two days on the track with a selected team. A very simple confidential questionnaire is sent to each entrant to fill at his convenience.
On a higher level, the pre-season evaluation test will be set in Lyon (south of France) following our usual procedure in the Military Hospital and Facility of Lyon for a three days period.
The physiological, biological and psychological tests will be run under our professional medical control and coaches.
Our evaluation methods have proven to generate some important data for settle an accurate training specific program as well as a specific nutrition plan for each driver, pre-event, on event and post-event.
Our unique exclusive program named "POWER vs. ENDURANCE POWER" will be sent to each driver after data analysis with his specific nutrition package.
The psychological tests will definitively help us to define the key points to use with each driver.
Those tests will help to understand how to consolidate the technical analysis and communication between the driver and his engineer.
Two evaluation tests are planned during the season to readjust the physical consolidation and nutrition efficiency as an option.
Our Nutritionist Physiologist Doctor may be available during the event for nutrition and ultimate health care as an option.